Mature Gordons N/A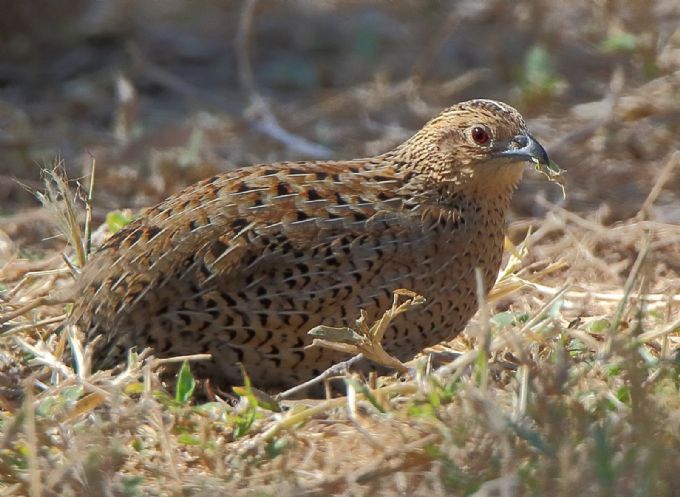 Australian Brown Quail (Coturnix ypsilophora)
Expressions of interest in older dogs are most welcome. Sometimes an older dog better suits your lifestyle. To register an expression of interest should one become available, please send an email or call Steve on 0414 930 223.

If you are expressing an interest in the possibility of acquiring an older dog at some stage, please include your full name, address and contact number, and any relevant information about owning dogs.**
*********************************************************************************************
April 2010 - A six year old Liver and Tan desexed male has unexpectedly become available. He has returned to us as a result of an unfortunate change in his family's circumstances. He has the most wonderful, loving temperament and will thrive in an active, caring, family environment. He has always been an "inside" dog and he has made it clear that he would like this arrangement to continue.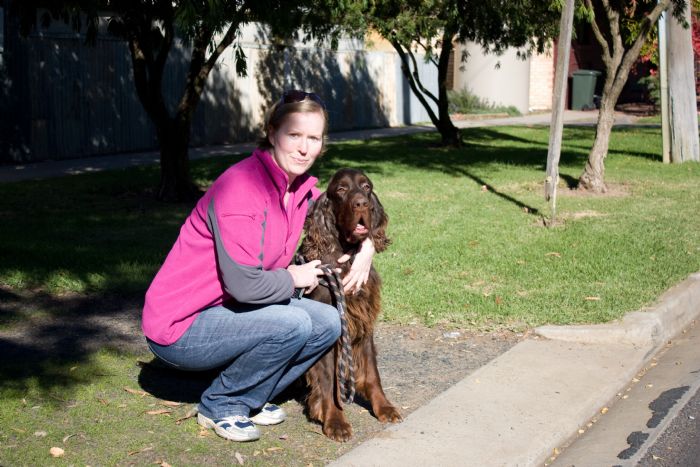 ************Update May 2010 ************
Lester has found a lovely home with Rose and her wonderful family in Ballarat, Victoria. Fantastic!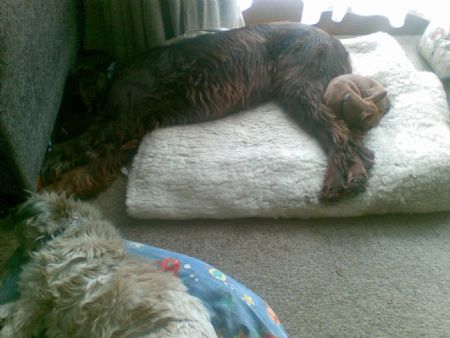 *************************************************************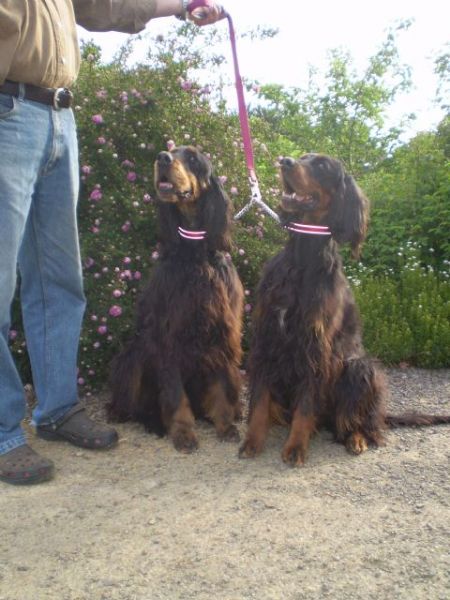 November 2008 - We currently have two older Gordons available to a select/special home.
Gypsy and Callum are nine year old brother and sister who have always lived together. Callum is desexed but Gypsy is not.
Both have always shared a kennel, and as such have had very little experience being "inside dogs".
Ideally a home with no young children (it would be too much of a change for them at this stage of their lives), and plenty of time for attention, walks and "quality time", would be perfect. Neither are heavily coated but nevertheless as with all Gordons, they will require regular grooming and attention.
Please contact us if you feel you may be able to provide them with a loving, permanent home, but be prepared to be asked lots and lots of questions.

Steve and Carolyn
**************UPDATE 14/11/2008*************
Gypsy and Callum are off to the Hunter Valley to live on 25 acres with long time Gordon Setter lovers Sue and Kerry Keene and Mac their 12 year old Gordon. They may even do some running with Sue and Kerry's daughter Sarah. Wonderful!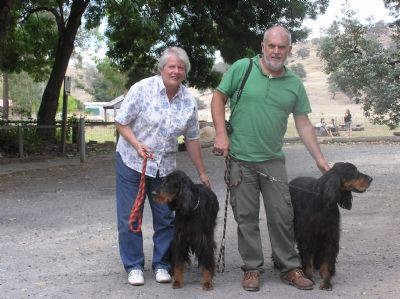 Contact Details
Steve,Carolyn,Laura Bennett + Sarah Auld & Family
Adelaide Hills, SA, Australia
Phone : SB0414930223-CB0419839259-SA0407653697
Email :
[email protected]